Wimbledon International Short Film Festival
criteria
All films must be less than 15 minutes duration including title sequences and credits. So make it short. You can have real impact in a few minutes or even seconds. Shorter films have an equal chance of an award as longer ones.
categories & prizes
The Wimbledon Film Club Award for Best Film – £500 prize towards the filmmaker's next film
Best Animated Film
Best Student Film (filmmakers in schools, colleges and universities in the UK and International)
The Marcus Beale Architects award for Best Documentary
Best London Filmmaker (any film that is either made in Greater London or made by a filmmaker who lives or works in Greater London)
All entries will be considered for the 'Best Film' award.
2017 Submissions
The 2017 WISFF competition is now closed for submissions, please check back later this year for our open date for the 2018 competition.
The 2017 festival took place on Saturday 7 October 2017 in conjunction with Wimbledon Bookfest and was hosted by The Guardian film critic Xan Brooks.
2017 Official Selection
2016 Official Selection
Nick Brimble
Dominic Buttimore
Celine Coulson
Manu Luksch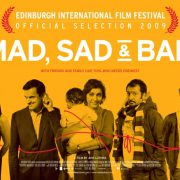 Avie Luthrie
Lila Rawlings
Matt Smith
Nick Toon
Please note the judges' decisions are final and neither they nor the Wimbledon International Short Film Festival organisers will enter into discussions.
Films will be judged upon their creativity, technical aptitude and the clarity of ideas or narrative.